Hi guys, we have Nikolai Joslin popping in today with his upcoming new adult lesbian release Cold Front, we have a brilliant guest post from Nikolai and a great excerpt for you to check out, so enjoy the post! ❤ ~Pixie~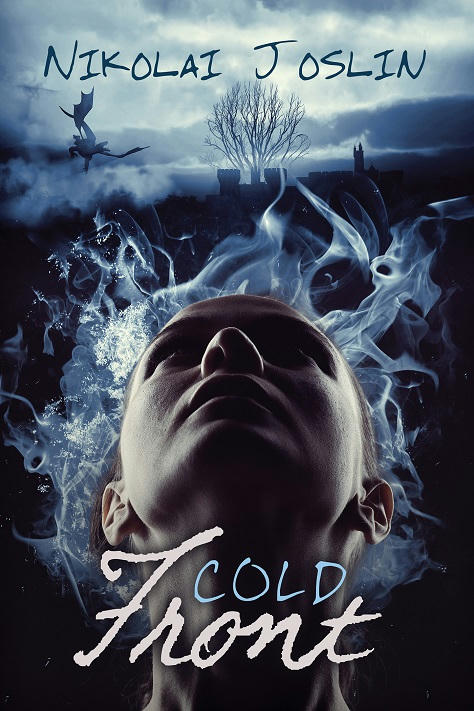 Cold Front
(The Fires of Destiny 02)
by
Nikolai Joslin
A year ago Casey Kelley lived in a Temple, a secluded school required for mages until they were ready to decide if they wished to stay in the safety of the Temple or if they wanted to venture out into the world. To prove herself she was given the task of defeating a powerful necromancer. Not everything had gone the way it was supposed to.
But now Casey is living her life with her girlfriend and her dog like any normal couple, a quiet, though sometimes boring, life that she had been looking forward too after the events of last year. Until an old friend shows up at her door to tell her dark elves have planned an attack on the Temple and asks her to help him stop it.
It isn't just the Temple the dark elves want to destroy, it's everything. After centuries of being forced to live in underground cities and being seen as mere animals compared to those on the surface they're ready to start a war. And Casey has to build an army to stop them.
Release date: 18th April 2017