Hi guys, we have Ella Keaton stopping in today with the tour for her series Accidental Roots, we have a couple of short excerpts, my review of Storm Season and a fantastic giveaway, so check out the post and click that giveaway link! ❤ ~Pixie~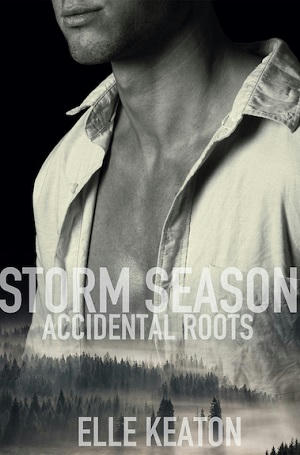 Storm Season
Accidental Roots 01
by
Ella Keaton
They say you can't go home again, Adam Klay doesn't intend to until the death of his father, a famous artist, forces his return to Skagit, Washington. Cleaning up his father's chaotic life was never on Adam's bucket list. Worse, Adam finds himself inexplicably drawn to the elusive, terminally-clumsy, gorgeous, Micah Ryan. No way is he getting involved with someone from his hometown, he's always insisted the best view of Skagit was in his rearview mirror.
Micah Ryan has been coasting on auto-pilot since his family was killed in a car accident a decade earlier. He runs a web business and has an irritable cat. He hardly leaves his house, unless it is for his afternoon espresso. His world tips upside down when Adam Klay rolls into town. For the first time in years, he feels alive. Unfortunately, Micah's return to the living has been noticed and is not appreciated.
Someone has a secret. Someone is exploiting the vulnerable youth population in Skagit. Teenagers are disappearing, young women turning up dead, the dirty secrets of Skagit are surfacing.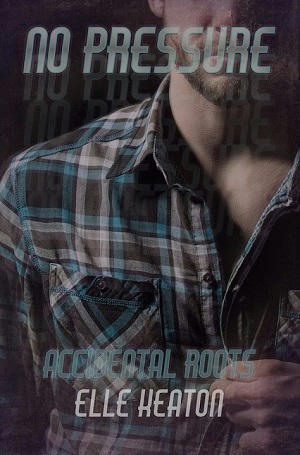 No Pressure
Accidental Roots 02
Home is where the heart is, right? Except when it's not. Not when you're afraid for your life.
Joey James has given up on finding his 'Prince Charming'. There is no such thing, he needs to be realistic about his chances of a lasting relationship. A chance encounter with a former school mate at the local grocery store changes everything-maybe. Before Joey can decide what to do about it, he is swept into a terrifying scheme. Forced into helping a dangerous stranger in exchange for his family's safety, Joey begins a perilous journey into the criminal underbelly of Skagit. He will do whatever is needed to protect his family.
Buck Swanfeldt had a secret crush on Joey James in high school. Social anxiety and a two-year age difference made it impossible for him to approach Joey then. Life since high school has been challenging. And lonely. Eight years later, fate brings them together and Buck decides to act. He utterly fails. He would have left it at that, except fate seems to be intent on pushing Joey in his direction, and clearly Joey needs someone at his back.
Dark, sordid secrets hiding in Skagit are bubbling to the surface, danger lurks in unexpected places. Buck has never been anyone's hero but something about Joey has him throwing caution to the wind. Together the two men take on a dangerous force greater than themselves. But sometimes our worst enemy is ourselves.