As FBI agents Aidan "Irish" Talley and Jameson "Whiskey" Walker struggle to separate their professional and personal relationships, they're sent undercover—as sports agent and basketball coach—on an identity-theft case in which all their secrets are ripe for exposure. "Agents Irish and Whiskey" is perfect for fans of the "Tough Love" series by HelenKay Dimon and the "Cut & Run" series by Abigail Roux and Madeleine Urban.
"The second book in the Agents Irish and Whiskey series is a romp of an M/M romantic suspense."
—RT Book Reviews
CASK STRENGTH is now on sale! Download or add it to your TBR pile on Goodreads! Then keep reading to get a sneak peek at CASK STRENGTH and to enter the giveaway for four (4) $25 Amazon gift cards!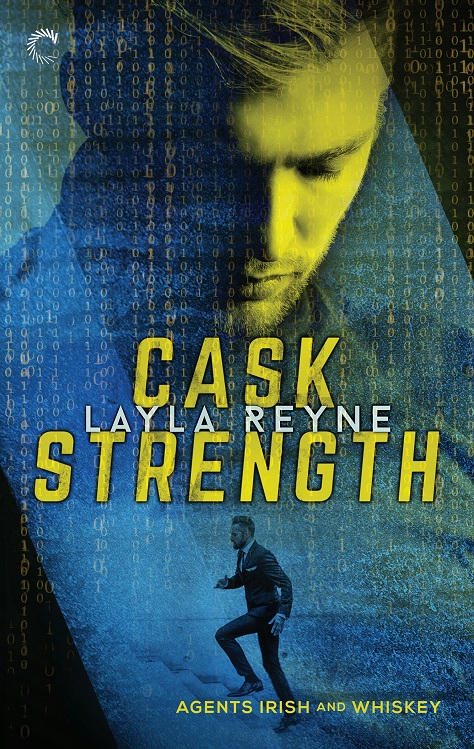 Cask Strength
(Agents Irish & Whiskey 02)
by
Layla Reyne
The heart's a resilient beast…
Professionally, the FBI team of Aidan "Irish" Talley and Jameson "Whiskey" Walker is as good as it gets, closing cases faster than any team at the Bureau. Personally, it's a different story. Aidan's feelings for Jamie scare the hell out of him: he won't risk losing another love no matter how heart-tripping the intimacy between them. And loss is a grim reality with the terrorist Renaud still on their trail, leaving a pile of bodies in his wake.
Going undercover on a new case gets them out of town and off the killer's radar. They're assigned to investigate an identity theft ring involving a college basketball team in Jamie's home state, where Jamie's past makes him perfect for the role of coach. But returning to the court brings more than old memories.
As secrets and shocking betrayals abound, none may be more dangerous than the one Jamie's been keeping: a secret about the death of Aidan's husband that could blow his partner's world apart and destroy forever the fragile bonds of trust and love building between them.