Hi guys, we have Jackie Keswick popping in today with the blog tour for her upcoming release Leap of Faith, we have a fantastic guest post and a brilliant excerpt so check out the post and enjoy! ❤ ~Pixie~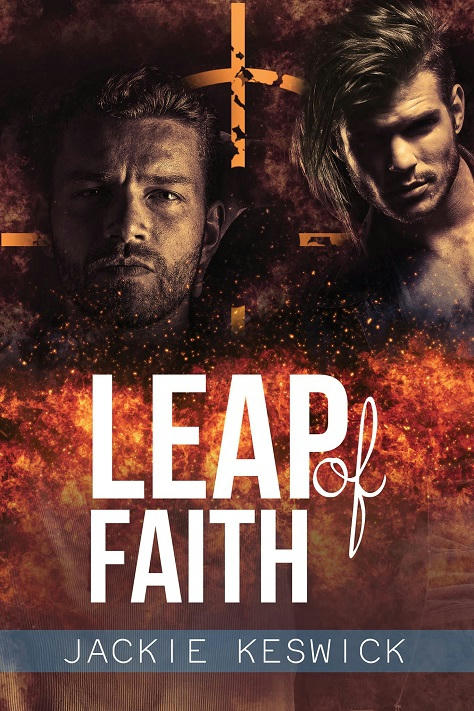 Leap of Faith
by
Jackie Keswick
Close friends and partners at FireWorks Security, Joel Weston and Kieran Ross know each other's strengths and weaknesses. They have each other's backs, make a formidable team, and carefully ignore their volatile chemistry. 
When Kieran struggles with the aftermath of an assignment gone wrong, Joel is there to help. When Joel is caught in an explosion, Kieran jumps into a burning marina to rescue the man who means so much to him. But they never discuss what's closest to their hearts, not prepared to risk their friendship for the mere possibility of something more. 
Faced with bombs, assassins, and old ghosts, Joel and Kieran must find out why they're targets, who is coming after them, and—most of all—how each would feel if he lost the other. Should they continue as best friends, or is it time to take a leap of faith?
Release date: 5th April 2017

Jackie Keswick!
Thank you so much for hosting me on MM Good Book Reviews. This is the first stop on the Leap of Faith blog tour, so please allow me to introduce you to the boys from FireWorks Security, Kieran Ross and Joel Weston.
How did I happen to meet them? Just like I've met other characters before. For me, stories often start with a single sentence and Leap of Faith was no exception.
"For fuck's sake, Kieran, don't do this!"
I was out walking at the time, head full of music and minding my own business, when the Muse interrupted. And right away I could see Kieran: tall and broad-shouldered, with messy dark hair and dark eyes, blinking muzzily up at whoever had yelled at him. Then I realised Kieran was lying on a recliner on a balcony. And that it was March, and darned chilly.
Before I got home, the Muse had told me that Kieran was staying over at his best friend's house and that – unable to sleep – he'd gotten up and wandered out onto the balcony. I had a sense of trouble either side of the present, but really, the Muse needn't have bothered. I was hooked already. Gorgeous, troubled man? Check. Bossy friend? Also check. Potential for mayhem? Plenty. And I hadn't even had a glimpse of Joel yet.
It was the start of a fun ride, and as time went on it got better. Kieran Ross and Joel Weston are best friends. After four years as work partners they fit like puzzle pieces, but that hasn't always been the case. When they met Kieran would have been only too happy to drag Joel into a broom closet. Five minutes and a first row later, he was tempted to strangle the mouthy so-and-so. Of the next months there were plenty more rows and plenty of times when Kieran was tempted to do damage. But while they almost came to blows a time or four, they also always made up.
Joel, all blond and tan and with a very short fuse for bullshit, keeps Kieran on his toes. He doesn't let him brood and keeps him questioning everything except his own gut instincts. And since Kieran had come to Lissand almost by accident on his way to make a fresh start, he appreciates this as much as Joel's drool-inducing backside or his cheeky grin.
Joel isn't good for Kieran's ego. Bossy as he is, Joel isn't good for anyone's ego, but he gives Kieran something far more important than an ego boost: acceptance. Joel knows about the skeletons in Kieran's closet and he doesn't judge. Joel believes in Kieran, which is something that will come in handy as Leap of Faith unfolds and Kieran comes face to face with a part of his past he'd thought he'd gotten rid of.
As for the attraction that almost ended in a broom closet the day they met… that's alive and very well. It's also mutual, though neither of the two has made a move on the other. They've not talked about it either. Kieran knows that what he feels for Joel is more than just lust, but he appreciates his new life too much to lose it with a careless word. Though doing the job they do, loss is on always on the cards, and maybe Kieran needs to rethink his policy to keep his feelings hidden and take that leap.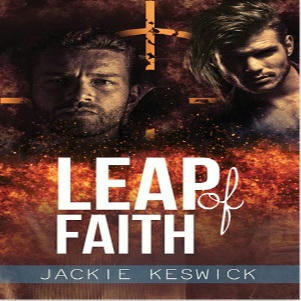 Excerpt!
Balcony
"For fuck's sake, Kieran, don't do this!"
The loud, irate voice woke Kieran to skin-pricking cold and bright sunlight. When had it become morning? And why was he stretched out on a recliner on Joel's balcony wearing only sweats and a T-shirt? No wonder he was freezing.
Joel stood by the sliding door that led from balcony to living room, arms folded over his chest. His pale hair was mussed, and anger and concern fought in the narrowed ocean-blue eyes.
"Didn't wanna disturb you." Kieran hoped what he said was true. He didn't remember waking, didn't remember stepping out onto the balcony.
It all pointed to him having lost track of time.
Again.
When it was quiet like this, without work or Joel close by to distract him, the screaming in his head was hard to ignore.
He'd been so close there on the roof, a mere arm's length away. Close enough to see Reggit's brows furrow over bloodshot eyes when he found himself trapped and his hostage in Kieran's reach. Close enough for Lillian Carter's jacket sleeve to brush his fingertips as he grabbed for her to pull her to safety. Only to have her yanked from his grasp before he got a good hold on her arm.
The scene on the roof had been chaotic.
Shouts.
The crack of gunshots.
The wet thuds of bullets hitting flesh.
Kieran's mind didn't replay those. It didn't make him recall the stink of dust and tar and exhaust fumes or make him see the blue-gray haze that hung between the buildings like a filmy veil. No. His mind only replayed the terrified screams of a young woman falling ten floors to her death.
"Right, that's enough." Joel curled his fist into the neck of Kieran's T-shirt and yanked him to his feet.
Kieran jerked upright a little too quickly and swayed on feet grown numb with cold. Joel, his partner and team leader—his friend—had been on the roof with him. He saw what Kieran had seen, heard what Kieran had heard. But he was coping a lot better. Kieran envied Joel's ability to compartmentalize with such ease. However much he tried—and he really had tried—he just couldn't shake off their failure and move on.
"I said… enough." Joel's tone allowed no argument. "Go shower and make yourself presentable. We're meeting the team for lunch."

About Jackie!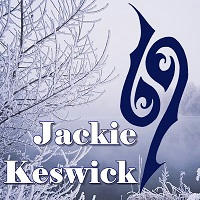 Jackie Keswick was born behind the Iron Curtain with itchy feet, a bent for rocks and a recurring dream of stepping off a bus in the middle of nowhere to go home. She's worked in a hospital and as the only girl with 52 men on an oil rig, spent a winter in Moscow and a summer in Iceland and finally settled in the country of her dreams with her dream team: a husband, a cat, a tandem, a hammer and a laptop. 
Jackie loves stories about unexpected reunions and second chances, and men who don't follow the rules when those rules are stupid. She has a thing for green eyes, blogs about English history and food, and is a great believer in making up soundtracks for everything, including her characters and the cat.
And she still hasn't found the place where the bus stops.
For questions and comments, not restricted to green eyes, bus stops or recipes for traditional English food, you can find Jackie Keswick in all the usual places: 
Website | Twitter | Facebook | Newsletter | Instagram